Description
NBN READY
This system is fully NBN ready. Across Australia, the NBN is being implemented which provides you with high speed internet services. This is great news for you as it allows you to utilise Voice Over IP rather and have great quality calls like a normal phone but at a fraction of the price. NBN ready systems support the latest SIP and VOIP packages being offered by most telephone companies. Once the NBN is in your area, after 6 months your existing copper line services will be disconnected so you will need to consider your options and talk to us to ensure you are not caught out.
PHONE SYSTEM PACKAGE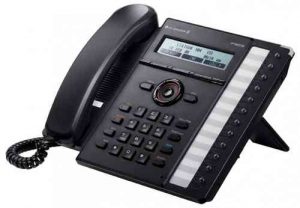 This phone system will come with 8 x IP phones. These phones will interface with a powered switch which we provide.
This phone system has the latest features such as remote phones, voicemail to email, automated attendant, custom music on hold and much more.
It also has the standard basic features such as hold, transfer, intercom between phones etc.
PACKAGE CONTENTS – Refurbished
1 x MFIM50 (50 port phone system)
1 x 8 Port Powered switch (powers the IP phones)
2 x Rack Mount Modules (Mounting into your IT infrastructure/Data Cabinet)
8 x LG IP 12 Button Phones
Patch Leads (9 x 2M patch leads for the phones)
Power Supplies for devices
INSTALLATION
Like all phone systems, this system will need to be configured by an LG iPECS trained technician. Even though the price for this package only includes delivery, we are able to quote you to program the system. We can also quote your for onsite installation depending on your area, or we can quote on preconfiguration with us providing assistance to your IT support over the phone to plug in the correct leads.